Organising a marketing campaign may sound straightforward, but there are so many elements to keep track of, and often several suppliers sending you updates left, right and centre. Good communication is essential throughout as any missed calls or e-mails can have serious consequences for your campaign. So, have you thought about outsourcing your marketing campaign management? Handing over the reins of your campaign to others with the expertise can stop you getting stuck in the weeds and free you up for other important work.
This blog guides you through the benefits of outsourcing your marketing management, so you can focus on the bigger picture and have every confidence in the success of your campaign. All you need to do is decide your objectives, target audience and budget, then let someone else do the rest.
Project management
Having a project manager to pull all the strands of your campaign together, will ensure everything progresses according to plan without any serious hiccups. They can send you regular updates, so that you can see the overall picture and whether there are any issues you need to address. A good project manager should be able to resolve things themselves without taking up your time, but it will be reassuring to be kept in the loop.
Planning the format
Once you have decided what the objectives are that you want to achieve with your campaign and the audience you want to target, you can let an agency put together a few ideas for the format. For example, they may decide the best way to launch a new product is with a product sampling campaign, or maybe a doorstep campaign to take your product to the homes of influencers. Let them do the hard work coming up with ideas for your campaign, then you can make the final decision.
Booking a promotional vehicle
If your campaign requires the use of a promotional vehicle, then this needs to be organised very early on in the campaign, as the most popular vehicles soon get snapped up! Once you know the format of your campaign, e.g. a food or drink tasting event, nationwide tour or doorstep promotion, you can decide what suit of vehicle will be best suited to the task. If the hire company does not already have one fitted out for your purposes, you will need the budget and time to get the vehicle converted.
For example, you may want to take a mobile beauty salon on the road, so the vehicle will need to be fitted out with comfortable seating and mirrors. Or if your campaign involves cooking demonstrations, your vehicle will need to function as a kitchen and demonstration area. The agency taking care of this side of things will need to speak to a consultant at the hire company very early on in the planning stage, to explain clearly what the vehicle is required for and when it is needed. The hire company can then get the ball rolling to ensure it will be ready on time for your launch.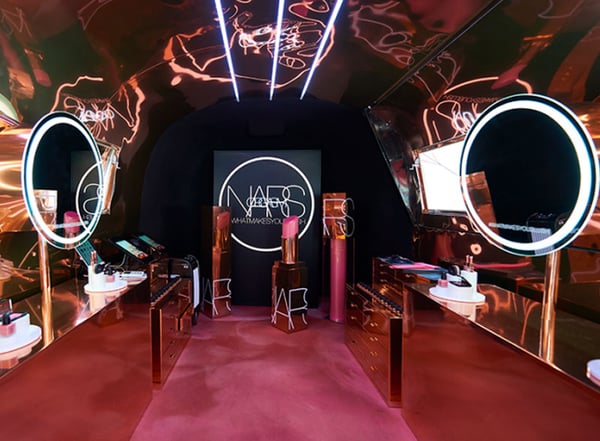 Applying your branding
Your branding will need to be applied to all the promotional material you will be using such as counters, banners, promotional flags, literature, brochures and the wrap for your promotional vehicle if you are using one. If you're applying your branding to a large exhibition space or vehicle and do not have an in-house graphic design team, you may need help with this area of your campaign. An expert can ensure your branding is scaleable and in the right format, because the resolution used on your website, leaflets and brochures won't look right on the side of a bus, for example.
Branding your campaign will potentially involve liaising with multiple suppliers to ensure consistency across all your marketing material and meeting delivery deadlines. Having someone manage this process alone for you will save a good chunk of your time.
Finding a promotional team
You can have the best product, venue, promo vehicle etc. in the world for your campaign but it will still fall flat if you don't have an excellent promo team to bring it to life for you. Your brand ambassadors need to be reliable, professional, outgoing and friendly and have a good understanding of the objectives you want to achieve.
It is possible to recruit and train your own team from scratch, but it saves a lot of work and worry to use an agency who can organise a professional and experienced team for you. Again, this is something your project manager will need to address early on in the planning stage, to ensure the perfect team will be available when you need them.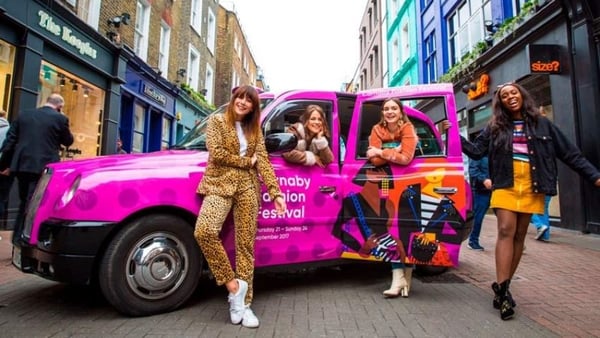 Planning the logistics
If your chosen campaign will be visiting multiple sites, now will be the time to research and book the venues you will be attending and this is a task that can be delegated to your project manager. They will need to plan a realistic timetable that will be manageable, without trying to visit too many venues in too short a space of time. One of the most important things to remember is to check access times to venues, as they will often be restricted. For example, you may only be permitted access to a shopping centre after 10pm which means you need to have staff who can work overnight.
If you are using a promotional vehicle, you will also require a professional driver with experience of driving a promotional vehicle. A driver who knows the vehicle can help with planning the best routes to take to the venues as this could present extra challenges. For example, if you are hiring a double-decker bus, the driver will have to avoid low bridges and if you are transporting a vintage vehicle on a trailer, the driver will find a route that avoids motorways. They can also carry out the required safety procedures on arrival at your destination, including removing the fuel from the vehicle and disconnecting the batteries.
Our helpful blog, "How to plan promotional campaign logistics and vehicle routes" goes into the logistics in more detail.
It's time to delegate!
So, you can see that there are a lot of things to juggle when planning a marketing campaign and it's good to have another pair of hands available to help things go smoothly.
Promohire's Support Services have the experience and campaign management tools to handle any or all of the different elements mentioned above so it's not all down to you. Our consultants will work closely with you and keep you updated throughout the whole process. Just give them a call today so they can take the hefty weight of campaign management off your shoulders.
Discover more about how you can use promotional vehicles as part of your product launches and brand awareness campaigns by downloading our eBook below!