As we approach autumn and winter, indoor marketing events are still on the back burner due to the Covid-19 pandemic and we have come to the end of the festival and summer show season. But brands still face the challenge of launching products and interacting with their target audience. So how can you reach consumers in a safe, but effective way during the winter months?
Doorstep promotional campaigns are a versatile way of reaching carefully selected influencers and consumers who will be the most delighted to receive your products and a visit from your brand. With some thoughtful planning and social media expertise, a doorstep campaign can create excitement amongst a huge audience, eager to try the product for themselves.
In this blog, we'll take you through the benefits of a doorstep campaign, the planning strategy and social media techniques to employ to ensure your promotion is a resounding success.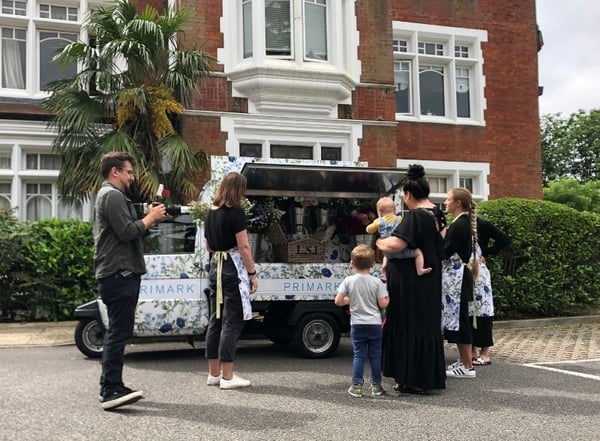 What are the benefits of doorstep promotional campaigns?
1. You can cover target areas quickly
A doorstep campaign doesn't need to stretch over a long period of time – with careful planning you can reach highly influential publications and social content creators in just one day!
By clustering visits in a small area, it's possible to make up to eight visits in a day and each visit will boost your campaign's audience. This not only saves you valuable time but also minimises the cost of hiring a promotional vehicle and promo staff – so you get maximum bang for your buck.
2. Easy social content generation
Right from the start, a doorstep campaign creates a multitude of Instagrammable moments to engage the public and increase the visibility and reach of your campaign.
Apart from taking photos and filming your visits, you can also create off-the-cuff stories for your Facebook and Instagram profiles, teasing the activity and what you're getting up to.
Don't worry about getting it perfect – any fluffs or trip-ups will add to the authenticity of your filming and increase its appeal with your audience.
3. It's an all-season option
Cooler wintry weather needn't ruin your plans. Whereas colder weather can significantly reduce footfall at a festival or show, you're not relying on people finding you – you're bringing the brand to their homes and workplaces! Your visit will be welcomed even more warmly if you have braved the elements to reach your consumer.
4. You can create memorable and highly personalised experiences
Doorstep campaigns are great for nurturing a positive association with your brand, especially if you can engage suitable influencers to endorse you.
The next best thing to receiving a beautiful free gift yourself is to see your favourite celebrity or influencer showing their delight at being surprised and trying out new products. Excitement makes a lasting impression that can positively influence your target audience's brand choices.
If you're planning a doorstep campaign, check out our blog "How to plan promotional campaign logistics and vehicle routes" for more helpful guidance
Examples of doorstep campaigns
Press visits to deliver your new product to journalists to review as part of your PR activity.
Influencer marketing campaigns to provide a personalised and carefully curated experience by delivering a selection of products/hampers to their homes.
Hand-delivering competition prizes to lucky winners, surprising them at home.
Check out how Gymshark surprised competition winners with a promotional double decker bus to deliver prizes to their homes:
Planning: Who are you targeting?
The people on your "hit list" will determine the nature of your activity, so the first thing is to decide who they will be. Will you be visiting the homes of influencers or journalists who can boost your audience by sharing their experience of your brand on their own platforms? Or will your campaign be more geared towards your existing customers and nurturing brand loyalty? Their pleasure at receiving your free gift can also be shared with a wide audience on social media.
Journalists and influencers
If you already have contacts in the media that is great; otherwise, you can find out who are the journalists most likely to review your product for their media platform, whether it be a magazine, newspaper or online news channel.
Contact them via telephone or email to see if they would be happy to review your product in exchange for a free sample or gift. Journalists may only write reviews, or "advertorials" for companies who pay to advertise with them, so that is something you'll need to check out.
Unless you are using an agency to source the most appropriate influencers for you, then approaching them yourself will be more of a slow burn. You'll need to start engaging with their social media channels, then introduce yourself and your product to them. If the influencer shows interest in your product and you have a good rapport with them, you could start to test the water around getting the product into their hands.
If you have built up their trust and they seem excited to try your product, then you can offer to deliver the product to them personally in exchange for some shareable feedback. Most influencers understand the concept and few people turn down the chance to get something they like for free!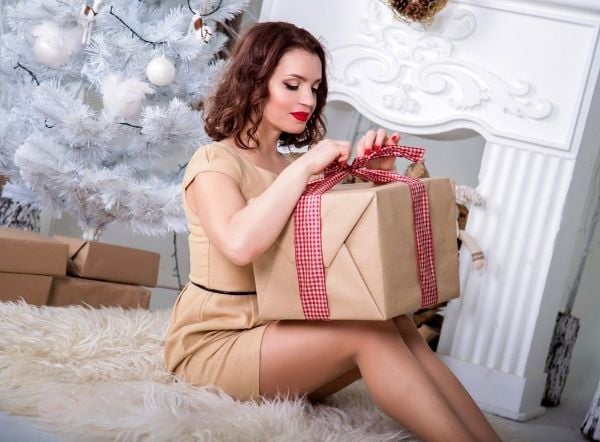 The easiest way to target existing customers is to launch a "product giveaway" campaign on your website and social media channels. Invite followers in a specified postcode to enter an online ballot for a personal delivery of the product.
Include your own Terms and Conditions for entering the ballot. For example, you can specify that winners give consent to their image being used in any print or online marketing material, and you reserve the right to withhold the free product if they are not at home at the arranged delivery time. It's your campaign so any Terms and Conditions of entry are at your discretion.
Making it happen
Once you know what your budget is and the demographics of your target audience, book your promotional vehicle, if you're hiring one. Too often, the hiring of the promotional vehicle is left until last, which can lead to disappointment if your dream vehicle is unavailable.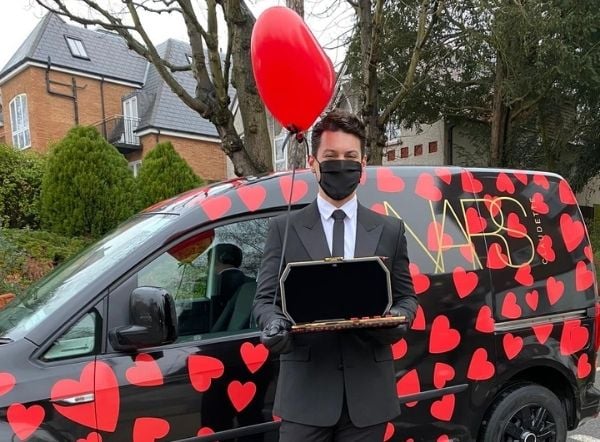 If the vehicle needs to be fitted out with equipment such as storage units and refrigeration, this will also take time, so finding a suitable promo vehicle to hire and discussing with the hire company any work that is required to get it ready for your campaign needs to take priority over your other campaign tasks.
If you decide to hire a promotional vehicle for your campaign, whether it be for a single day to target a cluster of visits, or for a longer period of time for a nationwide tour, our article "How to plan promotional campaign vehicle logistics and routes" has some valuable insights that are worth checking out.
1. Plan the format of your campaign
For example, will you be using brand ambassadors to present your gift box to your recipients or do you want to make a bigger impact with something more elaborate?
You could arrange for an actor or tribute act to play the part of a butler, chef, Marilyn Monroe or Freddie Mercury etc. to present your gift in style, or even arrange for an opera singer to serenade your lucky audience! Or your promotional vehicle could be the stage for a rock choir or steel band to perform as you pull up at your destination, so the whole street knows that your brand is in town! The only limit to the format of your doorstep promotional campaign is your imagination.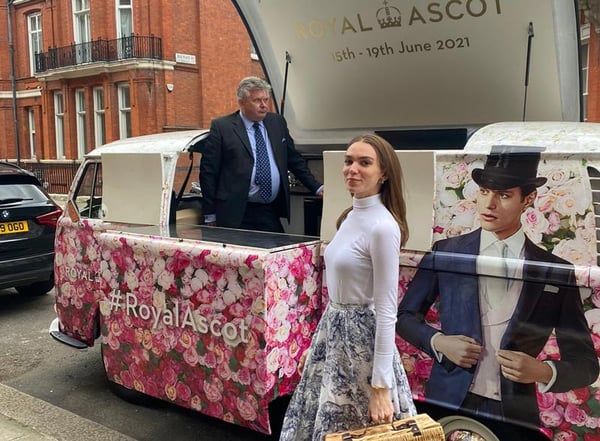 2. Book the date of your visit with your recipients
Make sure you have all the details of their addresses, for example, is the entrance to their property at the back of the building or do you need a code to gain access to their front door? Will you be able to park nearby, or should someone try to save you a space in advance of your visit?
3. Try to cluster your visits in a geographical area
This allows you to maximise the number you can comfortably complete in a day. Make sure you allow enough time to park your vehicle safely; conduct your doorstep presentation, including any filming/photography; pack up any props you may have used and set off again. Add some extra time as a contingency in case of unexpected delays. Plan the most efficient route to take to include all the addresses but check for things like low bridges (if your promotional vehicle is a double-decker bus!), any roadworks that utility companies may have planned for that day, and extreme weather that could scupper your plans, like heavy snow or floods.
4. Communicate ETA's for your arrival
Once you have worked out your route and timings, notify the recipients of the "approximate" time you will be arriving so that they can ensure they are at home. Make sure you have a contact phone number in case you need to notify them of a delay or postponement of your visit.
5. Hire a professional photographer and videographer
Ensure you have plenty of great film footage and still photo images of your doorstep visits to share on social media and upload to your website. Make sure they fully understand the brief and will be able to hook up with the rest of your team on the day.
Check out our blog: "Why are product launch videos important for band success?" to learn more
Increasing awareness on social
Although your doorstep visits will be face-to-face, the majority of your audience will be those you reach via your social media channels. If you're visiting influencers, your campaign may also reach their many followers via the influencers' own channels if that has been pre-arranged with them or their agent. And if journalists have agreed to review your product, then your campaign will also reach their readers/viewers/listeners. Ideally, you will be covering as many media outlets as possible both during the campaign and afterwards, as an exciting and innovative promotion will have no limit to the number of people it can reach via the internet.

You could be ambitious and make a short film about the campaign, showing the highlights of your doorstep visits and invite viewers to interact with you on social media and share their impressions of your doorstep promotion. Not only will it encourage people to engage with your campaign, it will be a great way to get useful feedback for future marketing initiatives.
All the best footage recorded during your campaign can be uploaded to your social media channels and website afterwards. Make sure you have put it in the most appropriate format for the different channels. Be sure to keep a close eye out for any comments posted that you can respond to in order to keep your campaign trending on social media for as long as possible after the in-person activity has ended.
Getting started with doorstep campaigns
A doorstep promotional campaign can be huge fun and very rewarding, the trick is to be realistic in what you want to achieve and not too ambitious. If things go wrong through lack of adequate planning, it won't just be money that is lost – negative feedback from no-shows can affect your brand's reputation too.
So, if you think a doorstep campaign would be a great way to showcase your product during the autumn and winter months, follow the above guidance and plan a campaign that gets your brand noticed for all the right reasons!
If you need some inspiration, check out these fabulous vehicles to see which one could work best with your brand.