Need photography or videography as part of your activation campaign? Promohire has you covered. Our talented inhouse videography team would love to capture your story.
Photos and videos shot by a videography professional take your campaign offline to online, letting your legions of devoted followers know exactly what you are doing and why.
Why do I need a professional videographer?
Good media content leading up to and in the wake of an activation campaign is evergreen, meaning it can continue to engage with social media users well beyond the couple of days your event actually took place over.
It's a great chance to tell your story and connect with your audience in a truly personable way, something that modern consumers crave.
People follow people over companies, so it's extremely beneficial to take any chance you can to put a face to a name and help your campaign shine. If you don't want to be forgotten, hire a videographer, a true professional with the skill to immortalise your campaign.
Why should I use your videography service?
Well simply put, we have the experience. You can hire a freelancer or even use your own staff if you have the talent, but this is something we do day in day out, and we'd love to do it for you.
Our videographer has the experience and skill to capture promotional vehicle based campaigns from start to finish.
We can capture the build itself, not just what happens during the actual event, adding extra value to the final video.
What services do you offer and how much does it cost?
We offer a variety of services depending on your end goals for your campaign. Our premier service is actually free, but it does require some commitment.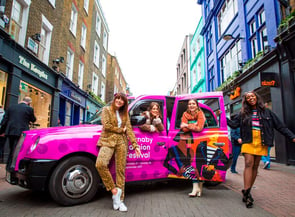 Photography
This is our simplest option, we will send our photographer with the vehicle for the day. The photographer will capture every part of your days in stills and send you the finished result.
This costs £700 per day.
Video
You get our videographer for the day, they will capture the day in video, and edit a social media friendly, 3 minute video for you to post as you see fit.
This costs £1500.
Campaign journey video
This is our premier option. We will work with you to plan a 3-10 min video that tells your story and journey throughout the campaign. We also send you video and imagery for your socials as part of this option.
In this video you are the star, speaking directly to your audience as you explain what drives your brand and the message behind your campaign.
We have found this is a brilliant way to drive engagement and extend your impact well beyond activation days.
This service costs around £2500-£3500.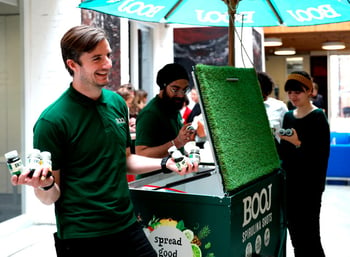 How it works
Our content team will contact you early on in the campaign journey to capture your initial thoughts and feelings. We will want to know everything about who you are and what you stand for in order to build you an appropriate script.
We do ask for a commitment here, it takes good communication and time to build the perfect video that captures the real you.
As the campaign develops we will check in to send you relevant snippets of media to tease out on your socials and build hype for your big day.
On the day itself our videographer will interview you with the activation as your backdrop. If you are visiting several locations, we may opt to send our videographer along to several of these events, to capture a greater diversity of footage and better capture your overall journey.
We will also give you stills, video and time-lapses from each one of these locations.
Collaboration video
In certain instances it may be beneficial to both parties to collaborate, meaning we will help tell your story, if you help tell our journey with you.
This would mean we would need a representative from your company, the campaign leader is ideal, to give a client testimonial as part of the collaboration.
What are my next steps?
If you are interested in having us tell your campaign story, why not check out some of our previous work, Hush is a great example.
When a client really gets on board, you can see for yourself how their energy and enthusiasm carries through to their brand message.
If you're looking at these options and feeling stuck over what to choose, feel free to contact us for more information, we are always happy to help. In the meantime why not check out some of our other additional services, available on our pricing page.
For an in depth explanation on all our costs and services though, we recommend reading our costs and services guide. Want more information on promotional vehicle hire? Our Learning Centre is a great resource.