Successful marketing campaigns using promotional vehicles involve a lot of planning, from selecting the right vehicle for your activity, to designing the branded wrap. But once you have made all the key decisions for the visuals, where do you start with the logistics of getting your promotional campaign out on the road? You need to be able to answer questions like...
How will the vehicle get to your event sites?

How many locations will you visit?

How can you be sure you will arrive on time?

Who is going to drive your vehicle?
This blog highlights the key things you need to know regarding promotional campaign vehicle logistics and routes to ensure you get to where you need to be on time, every time.
Campaign logistics and route planning? That's easy!
Oh no it's not! It's important not to underestimate this part of your campaign. Try to give this matter serious thought early on in the planning stage before finalising timings and venues, so you don't come unstuck later on.
A common mistake is for campaign organisers to invest many hours of their time on creating the marketing material, planning the format of the campaign, hiring a promotional vehicle and booking venues, but leaving the logistics and route planning to a quick search on Google Maps. It's only when the campaign begins that the reality hits them – what about contingencies, traffic and roadworks? How are they going to get the whole kit and kaboodle to the locations on time?

Common pitfalls to avoid with campaign route planning
Unrealistic schedule.

If you are planning a doorstep campaign with multiple drops, make sure you allow enough time to get to your locations and get safely parked up. The time it will take to unload the vehicle, set everything up, run the activation and then pack it all away ready for your next location all needs to be taken into consideration when planning your schedule. Your vehicle hire company may be able to support you with estimating how many visits you can achieve in a day.

Poor route planning.

Don't just rely on Google Maps. Unfortunately, the standard map route doesn't take into account the time of day you'll be driving and the maximum speed of the vehicle.

Research the journey to your locations thoroughly, planning as logical a route as possible and look into any possible obstructions during the activation. Will there be any road closures at the time of your campaign that will have to be taken into account? Are there any height or width restrictions that will prohibit access to your promotional vehicle? Will there be any charges for certain areas, e.g. Ultra Low Emission Zones, tolls and congestion charges? Again, getting expertise from your vehicle hire company at this point is a great advantage, as they've planned many campaigns like yours and may even offer a service to plan your route for you.

How are you transporting the vehicle?

Some promotional vehicles, for example, very old vintage vehicles, will need to be transported on a trailer, then offloaded at your destinations. These logistics will incur extra time, and a trailer may make some of the

campaign routes unviable.

Traffic levels.

Even with the best possible route planning, you can't anticipate incidents and accidents that require you to find an alternative route. Therefore, it's best to allow some extra time for traffic within your

promotional campaign logistics

.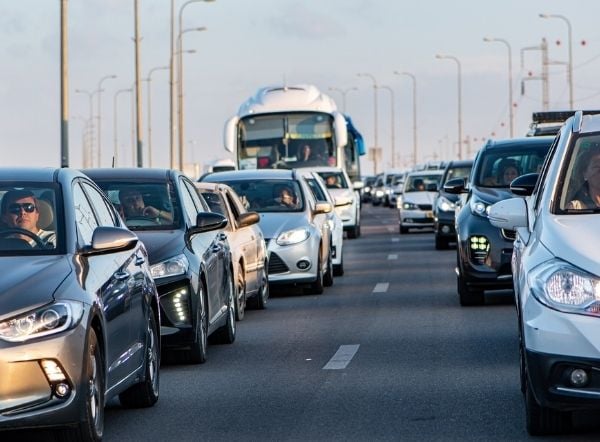 Unreliable or unsuitable driver.

A reputable vehicle hire company will provide a professional driver with experience of driving the vehicle and accessing off-road locations like parks etc. that have restricted access/opening hours. Don't assume you can drive the vehicle yourself, especially if it is an older or unusual vehicle. Some vehicles require specialists - milk floats, for example, are very heavy to drive and need a driver with experience.

Vehicle problems.

Make sure the vehicle you will be using is roadworthy. It may sound obvious, but check that the vehicle has been properly maintained and its windscreen wipers, lights etc. all work and there is tread on the tyres. A reputable hire company should have serviced the vehicle regularly and kept it in good condition, but it is still wise to check. Also, check for any limitations when you are arranging the vehicle hire that impact journey time – a double decker bus, for example, cannot travel along a motorway at 70mph, or pass under a low bridge.

Running out of stock.

If you can't fit all the stock onto your promotional vehicle, you will need an additional support vehicle or trailer as part of your campaign, or make alternative arrangements for replenishments to be delivered to your locations.

No contingency plans.

Always have a Plan B. Have extra promotional staff on standby in case of sickness, and plan alternative routes in case your first choice is inaccessible for reasons out of your control. You could also make sure you have another driver standing by, just in case you should need them. The more detailed the contingency plan, the more you can relax in the knowledge that you have covered all bases should there be any problems during your

promotional campaign

.
Campaigns where careful logistical planning is a must!
Influencer visits




Doorstep campaigns to influencers' homes are usually on a smaller-scale than nationwide tours, but still need careful planning, with a logical route to follow. Try and group visits to a single area if possible, so that you can maximise the number of visits you can do in a day.

Allow for the "extras". If you are planning to make an ultra-memorable impact by taking a choir or other form of entertainment with you, remember they will need transport and refreshments (and comfort breaks!)

If you are using a vintage vehicle, a trailer may help you to get to sites more quickly.




If you are towing a

promotional vehicle

, like an Airstream, think about whether or not you want the towing vehicle also wrapped in branding, so that the vehicles match when out on the road.

Remember to allow more time for higher volumes of traffic in cities, and potential jams during the morning and afternoon rush hours.




Nationwide tours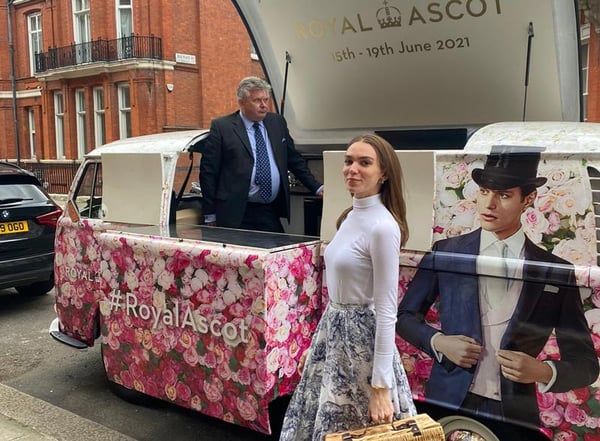 If you are

takin

g your campaign on a prolonged nationwide tour, don't forget to factor in the overnight parking arrangements for your

promotional vehicle.

Remember th

at your driver will need overnight accommodation and will need to keep to

safe working hours with regular breaks.

Plan a logical route across the country, to save time and fuel.

It's very important to check to see if there is restricted access to any of the venues you will be visiting. For example, you may only be allowed access to a shopping centre after 10pm which means you need to have staff who can work overnight.
Will the vehicle transporting your promotional team also want to be wrapped in your campaign branding? It's a great way to incorporate a vehicle that will complement the campaign, for example, an electric taxi for an eco-friendly promotion.
City activations and PR stunts




Try and arrange for your

promotional campaign

to visit the central areas of cities, where there will be fantastic photoshoot opportunities.

At train stations and shopping centres, you will need to comply with strict arrival and leaving times, in order to fit in with the services they provide.

If your vehicle will be static, you will need to comply with health and safety regulations and other permits. City squares and parks may have restrictions on the length of time you can stop there, and opening and closing times, so remember to check in advance.





Vehicle Logistics - Top Tips

Don't rely on Google Maps and online journey planners

Keep your route logical

Ask for advice from your promotional vehicle hire company

Be realistic with how many places you can visit in a day/week

Consider the limitations of your promotional vehicle e.g. age, size etc.

Allow time for safety procedures on arrival at your destination, for example emptying the fuel tank and disconnecting the batteries.

Check for road closures and roadworks

Incorporate rest breaks and accommodation

Build contingency timing into your campaign logistics in case there are any issues along the way.
One of the best things you can do when organising a promotional campaign is to put your vehicle logistics and route planning at the top of your list, rather than the bottom. Thinking about the logistics will help you decide other aspects of your campaign, such as how many sites you can visit in a day and whether you'll need to hire a professional driver with your promotional vehicle. By planning in advance, you won't be rushing back to the hire company with a last-minute request, only to discover they no longer have any drivers available!
And finally, see what support services the vehicle hire company can offer before booking your vehicle. They've seen it all, so as well as a driver, they may be able to provide a great promotional campaign team, and even use their experience to plan routes and manage the logistics for you!
Discover more about how you can use promotional vehicles as part of your product launches and brand awareness campaigns by downloading our eBook below!