In this in-depth case study we detail how we worked with Shein on a massive multi-vehicle multi-season, brand awareness campaign. Watch the above interview to hear Head of Brand Experience Charlotte's thoughts on the campaign and how Promohire helped.
Who are Shein?
Shein is an global fashion and lifestyle e-retailer committed to making the beauty of fashion accessible to all.
Shein uses on-demand manufacturing technology to connect suppliers to their agile supply chain, reducing inventory waste and allowing them to present a diverse and ever changing catalogue, and keep pace with real-time fashion trends.
What did Shein want?
Shein wanted to establish themselves as a household name in the UK retail space. As an online retailer the company didn't have physical stores and so di not have the street presence of more familiar UK brands.
Therefore as part of a wider campaign to establish themselves in the UK, Shein wanted to create a series of mobile stores across the country. Ideally these stores would be eye-catching, creative, disruptive, mobile and easy to set up and supply.
These mobile stores would enable them to connect with new Shein customers and spread brand awareness.
After a bit of googling, they found Promohire and came down from London to meet us. This is how we first met Head of Brand Experience, Charlotte, in the video above.
Charlotte wanted to know if we could support Shein with a large scale campaign involving multiple vehicles across a year long campaign.
How did Promohire help?
We love a challenge here at Promohire, and quickly came back to Charlotte with a plan of exactly how her goals could be achieved through our services.
The plan called for multiple vehicles spanning multiple cities in a giant UK tour. The vehicles include 3 Double Decker Buses and 1 Airstream trailer.
The vehicles were to be fully branded in Shein colours, but with seasonal variations. So far we have created a Christmas Bus, Easter Bus and Summer Airstream for Shein, with a Halloween Bus planned for the fall.
The interior of each vehicle was also modified in line with Sheins brief, ideas and requirements.
We handled all logistics for Shein, meaning we transported the vehicles to and from each location and handled the setup and derig of each display, every day, allowing the Shein team to focus on their campaign.
We like to be a one stop shop for our clients when it comes to mobile campaigns, because it minimises the lines of communication you have to manage, and generally makes everything less stressful.
This is why we also took on the responsibility of sourcing appropriate venues for Charlotte, provided support vehicles for extra stock, and sourced reliable security. When it comes to making your big event run smoothly, every detail matters!
Christmas Bus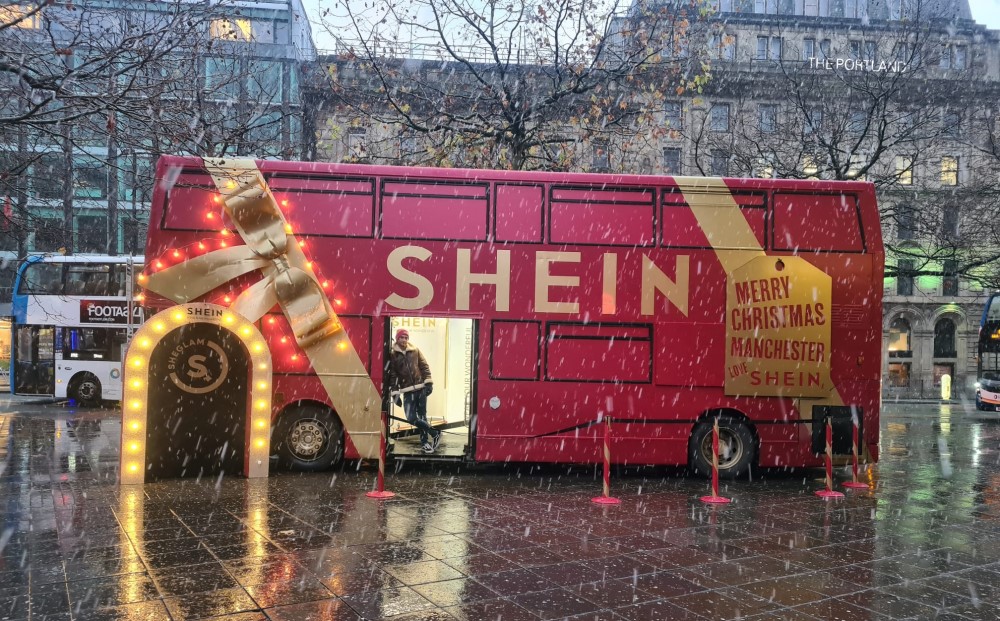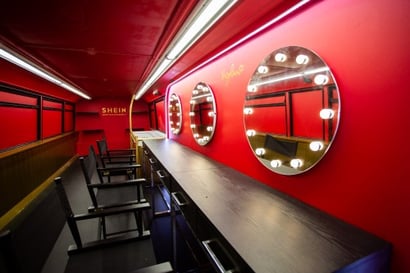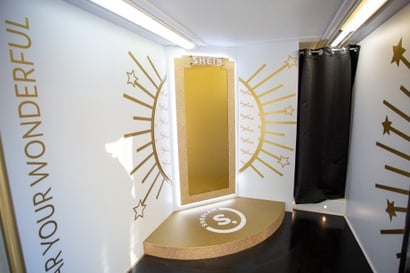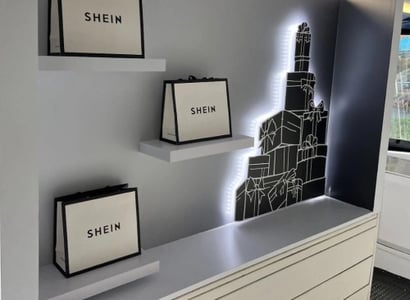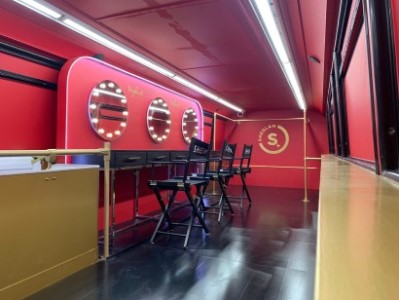 The main features of the Christmas Bus were a large beauty station, a Photo op stand, clothing racks, shelves for product display and a large store room at the back of the bus.
Easter Bus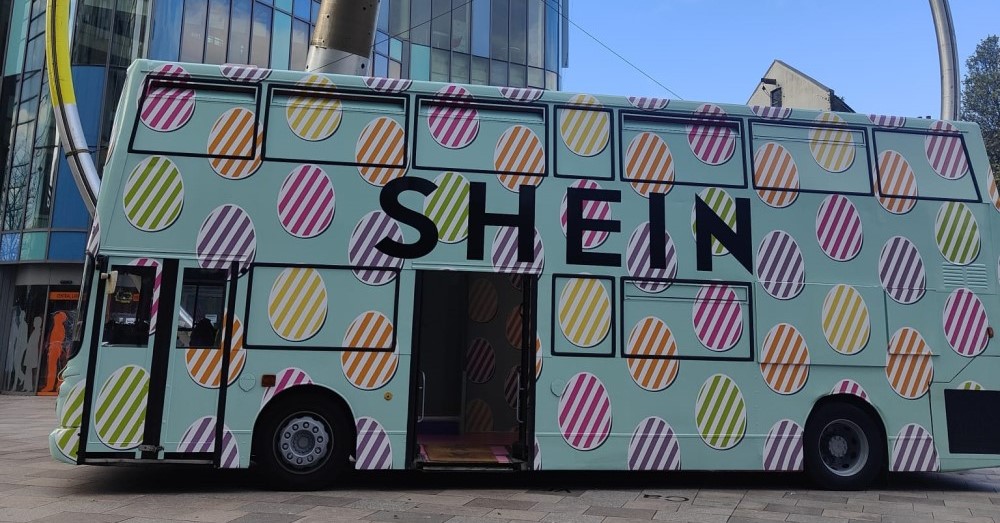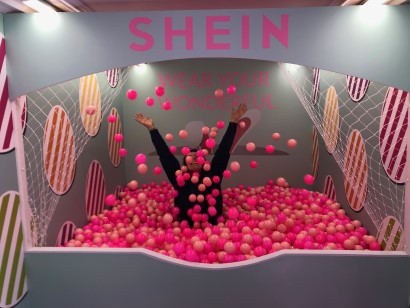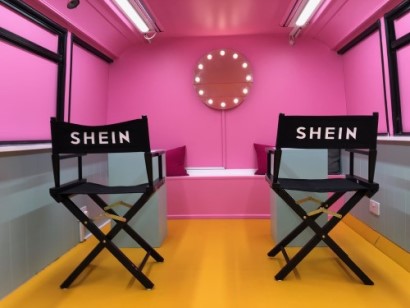 The Easter Bus featured similar attractions but even featured a ball pit for added fun and engagement.
Summer Airstream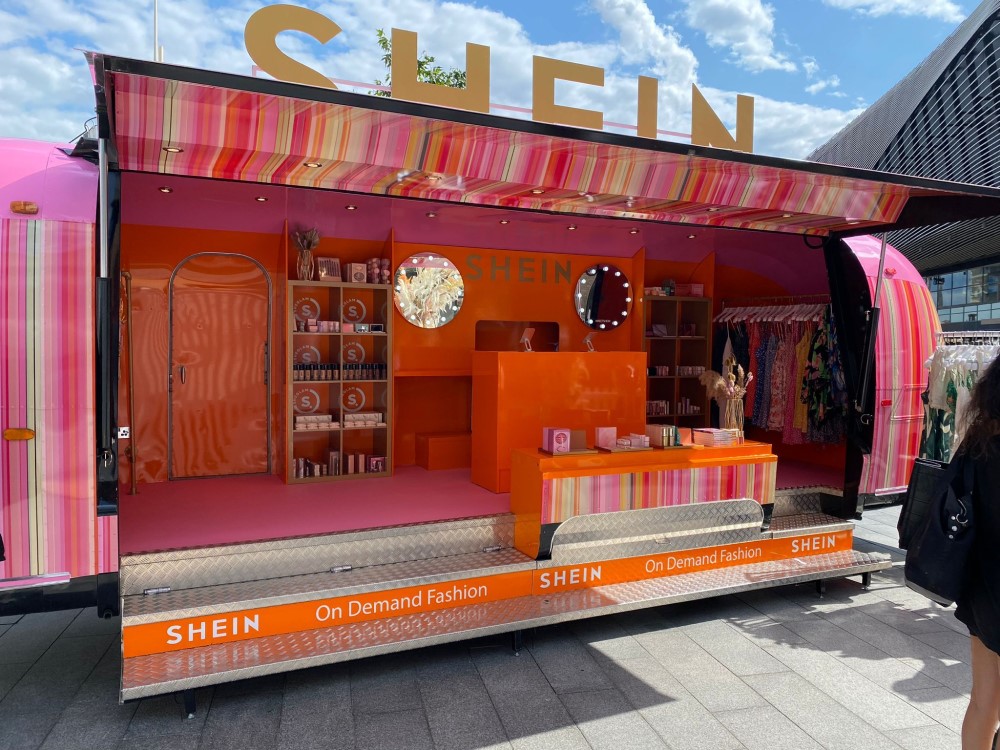 We purchased and modified the Summer Airstream specifically for Shein, building in the massive gullwing hatch that runs the length of the trailer and remodelling the interior into what you see above.
What was the result?
Customers loved the vehicle based displays, and were literally queuing around the block at every Shein event.
We quickly realised the support vehicles would prove an essential element for Shein as they never could seem to have enough clothes: the customer stream was simply endless!
"I would say that the vehicle is the absolute essential element to making this a success", says Charlotte.
"In terms of the aesthetic it's really really eye grabbing. It's fun, it's creative, and it's a new way that's going to be disruptive for the consumer that's not a full on shop. I would say it's the most essential part to making this campaign successful."
Shein's investment in creatively disruptive vehicles really paid off big. As you can see from the images below and the video to the right, customers just couldn't get enough of them.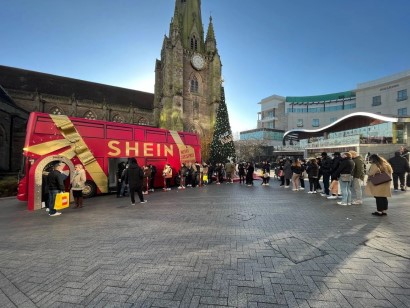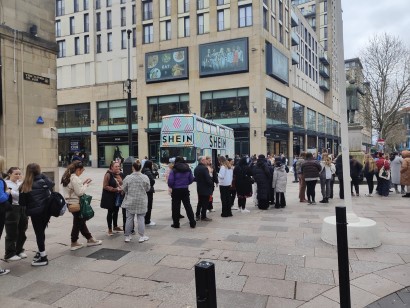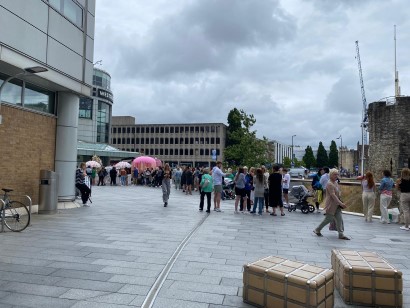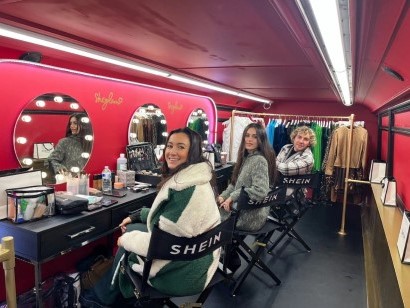 Want to take your next campaign on the road?
We can help! We have more than 20 different types of vehicle ranging from humble Tuk Tuks and trendy VW campers, all the way up to Land Rover Defenders and even Double Deckers.
Check out our costs and services guide to familiarise yourself with everything we offer, plus our budget calculator which can ballpark your expenses.
If you've done all of that you're in a great position for us to help you and get the ball rolling, hope to hear from you soon!