If you're planning a product sampling event or brand activation where you will be giving away items such as cosmetics or edible products like a new brand of ice cream or vegan bacon rolls, do you know where you'lll be sourcing your supplies? Handing out product samples is a sure-fire way of encouraging discussion and securing audience engagement but have you thought about the logistics of providing this for a sustained period or in a busy location?
Someone will need to be in charge of co-ordinating everything that's needed, such as all the accompanying eco-friendly napkins, plates and cutlery if you're giving away vegan bacon rolls. Any accessories being used alongside your product samples also need to reflect the ethos of the brand you are promoting. And you may need to source several hundred or even several thousand of the samples and the accessories/condiments to go with them, at a time.
Once sourced, everything you need for your sampling event has to be stored somewhere safe and, if perishable, at the right temperature before being transported to your promotional event. If you're taking a chiller van out with you on the campaign trail, there will need to be a mains power supply that it can be plugged into as soon as it's parked up.
Pulling this all together can be a headache, but sample fulfilment services can take over the task for you. Whilst many companies are happy to organise this aspect themselves it can be time-consuming and take campaign managers away from their role - focussing on audience engagement and promoting their client's message.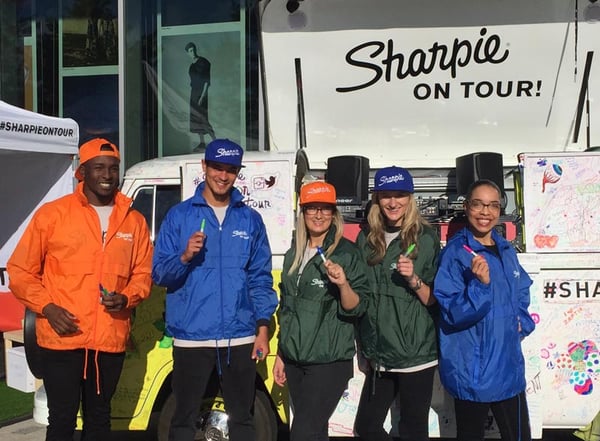 So, what does a sample fulfilment service do?
If you are running a big campaign requiring large quantities of samples for a prolonged promotion, a sample fulfilment service will take care of the whole process for you. This works well when the samples are not manufactured in-house but have to be outsourced from a supplier.
A sample fulfilment service will:
Provide cost effective warehouse storage for big campaigns requiring large stocks of product samples;

Provide refrigeration when required for perishable samples such as food;

Maintain an inventory of sample supplies;

Look after stock tracking and order processing;

Provide transportation of samples to product sampling events.
Are there alternatives to using a sample fulfilment service?
It's possible to run a campaign without using a specialist sample fulfilment service. Here are two other ways to ensure you have the samples you need for your event:
1. Take a chiller van
You could take a separate chiller van stocked up with samples on the campaign trail if you're doing a nationwide tour over a prolonged period of time. If your budget permits, the chiller van can also be wrapped to complement the branding on your main promotional vehicle.
If the samples are not manufactured in-house, remember to keep track of stock and order more samples direct from the supplier. Order them before they're needed, to allow for delivery times. To be on the safe side, check lead times with your supplier to ensure you don't have to pause your campaign while you wait for sample replenishments to be delivered. You also need to ensure that the supplier is updated with your new delivery address if you have changed location since the previous delivery.
2. Lease warehouse space
If you want to store all the samples needed for the whole campaign under one roof, you could lease space in a warehouse. Samples can then be loaded directly onto the promotional vehicle itself, or the support vehicle, before setting off for your first event. Using a warehouse works well if your campaign is made up of individual events where the vehicle can be restocked before each promotion. If you're taking your campaign on a tour, you will need to send your support vehicle back to collect more samples, when needed, or use a delivery service.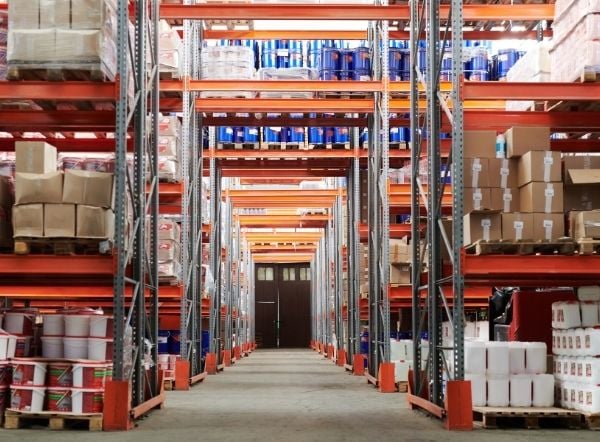 Read our article to learn more about how to run your promotional campaign logistics and route planning
When researching warehouse space, check that the warehouse is secure and provides all the facilities you need for your samples, for example, refrigeration for perishable items. It's a good idea to check their opening times, to ensure your plans aren't disrupted due to the warehouse being closed when you need to collect samples. Also, be absolutely clear about the storage charges and request that any extras, like refrigeration costs, are included in the quote, and not added on to the invoice at the last minute.
Don't get a headache – let sample fulfilment services help you
When you have a lot on your plate, using a sample fulfilment service can provide a seamless experience that ensures you have the right quantities of samples at the right place, exactly when you need them. Your time can be freed up to focus on the message of your campaign, without worrying about your stock of supplies, and the logistics of getting them safely to your target market in pristine condition. The sample fulfilment service will maintain the inventory of your samples and use their experience to control your stock in order to meet demand and at the same time keep waste to a minimum.
If you're planning a sampling campaign using a promotional vehicle, check out how Promohire's additional campaign services can help with sample fulfilment that is tailored to support your campaign.
For further helpful information, visit:
How to do product sampling with a promotional vehicle
A quick guide to the top product sampling locations for 2021